Kaveh Ofogh, M.D. – Founder and CEO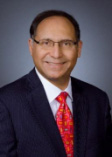 Dr. Ofogh is an internist and a visionary leader who has dedicated his professional career to correctional medicine since 1996 and has established a well-grounded reputable correctional healthcare program through MEDIKO. His success has contributed to his recognition as an expert speaker on medical cost management strategies and medical legal issues in correctional settings as well as pertinent clinical topics in correctional settings at local, state, national and international conferences. Dr. Ofogh has also been the longest tenured speaker (17 consecutive years) at the Virginia Association of Regional Jails (VARJ) and has enjoyed numerous other speaking engagements at the Virginia Compensation Board, South Carolina's Jail Administrator's Association (SCJAA), Virginia Sheriff's Association (VSA), National Commission on Correctional Health Care (NCCHC), American Jail Association (AJA), International Corrections and Prisons Association (ICPA), and most recently the Virginia Association of Defense Attorneys (VADA). He has published several articles related to correctional medicine in national journals and newsletters in the Correctional Healthcare Industry. Dr. Ofogh is well known for being personally available to MEDIKO staff and our clients at all times. Dr. Ofogh has also served as an expert witness in class action lawsuits, Section 1983 cases, and torte cases both in-state and out of state. He brings invaluable experience and a culture in our company that greatly values and promotes the importance of ongoing training and being conscience about potential legal issues. His oversight leads to an excellent and legally oriented comprehensive healthcare program that is second to none.
Mark Cassidy, MBA – Chief Operating Officer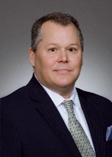 Mark has over 20 years of financial, operational and strategic experience that will well support and drive MEDIKO's operational success. Mark has experience in the retail, distribution, financial services, manufacturing and healthcare space, including Home Health and Personal Care. Mark is responsible for the overall operational performance of MEDIKO and works with Dr. Ofogh to maintain the company's growth while ensuring compliance with laws, regulations, and continued delivery of superior patient care. Mark received his Master of Business Administration designation from the University of Richmond.
Shadi Ayyas, M.D. – Regional Medical Director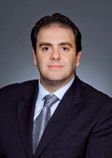 Dr. Ayyas has twenty years of medical experience. He is considered by the AMA as one of the leading doctors in the Association who moves medicine! He has had many leading roles in the medical field here in the United States and around the Globe including serving with American Embassy Missions at The United States State Department. He has also a world experience in occupational medicine while he worked for many Western and Eastern Global oil companies. Dr. Ayyas Received American Health Council Best in Medicine Award, 2017. He has worked in Scientific Research and has published articles as a member of the American College of Physician, Associate (since 2001).
Dr. Ayyas has served as the Medical Director of MEDICS USA, and various MedExpress urgent centers in various cities in Virginia. He was the head of the primary care program at the Gulf Diagnostic Hospital Center and the director for internal medicine, general practice, and urgent care at the American Gulf Medical Center abroad.
As MEDIKO's Regional Medical Director, Dr. Ayyas helps monitor utilization management processes for offsite visits and pharmacy utilization. Dr. Ayyas is a resource for all onsite healthcare providers. He also performs monitoring and peer review for company primary healthcare providers.
Jacqueline France, MSN, RN – Director of Quality Assurance
Jacquelyn has exceptional knowledge, training and experience to manage MEDIKO's quality assurance program. In addition to having experience as a staff nurse and director of nursing, she has extensive experience in clinical education and professional development - all in total over 15 years' experience. This combination prepared Jacquelyn to drive MEDIKO's quality assurance program to ensure the programs are established and managed in accordance with all applicable standards and ensure compliance with community standards of care. Jacquelyn is an expert in nurse training having earned a Masters of Science in Nursing degree with a concentration in Nursing Education. She knows how to train and guide our on-site staff so they are prepared to fulfill MEDIKO's obligations to our client partners and our inmate patients.
Candace Edwards, MBA, SPHR – Human Resources Director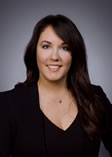 Candace leads the Human Resources function at MEDIKO and brings both strong formal education and practical hands on experience to this leadership role. Candace earned her Masters of Business Administration and has 20+ years of experience in the administrative, retail, and telecommunications industries in the Richmond, Virginia area. Candace works with the corporate leadership team to set the company's human resources strategy and works with her team to implement it throughout the organization. She helps to build a company culture that attracts, develops and retains employees who provide stellar care to MEDIKO's clients.
Alan Arikian, M.D. – Chief Psychiatrist
Dr. Arikian is a Board Eligible Psychiatrist who earned his M.D. at the University of Texas Medical School in 1985. He completed his internship at the Dartmouth Medical School and his psychiatry residency at the Medical College of Virginia in 1989. He has dedicated his professional career to correctional psychiatry in Virginia since 1994 and is a recognized expert in his field. He is a Certified Forensic Evaluator from the University of Virginia's Institute for Law, Psychiatry and Public Policy. Dr. Arikian has extensive experience providing psychiatric services in Virginia Jails (Richmond City, Henrico, New Kent, and Arlington County) as well as many VADOC confinement facilities. He has also testified in several high profile cases as a Psychiatrist Expert. Dr. Arikian joined the MEDIKO family in early 2015 after many distinguished years serving correctional facilities in Virginia.
Candice Hansley, CPA – Corporate Controller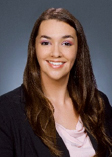 Candice performs all accounting/financial activities for MEDIKO. She has a Bachelor's of Science Degree in Accounting from Virginia Commonwealth University and brings over 13 years of accounting and management experience to the organization. Candice has analyzed business performance and initiated performance improvement metrics. Candice has developed annual budgets and monthly forecasts. She has analyzed and reported on variances. Her experience in working with various types and sizes of companies has prepared Candice to assist with developing financial reporting useful for decision making, as well as policies and procedures to facilitate operating improvements and efficiencies. Candice works closely with MEDIKO's management team to ensure accuracy in reporting and efficiencies in operations.